Baked Coconut Chicken Tenders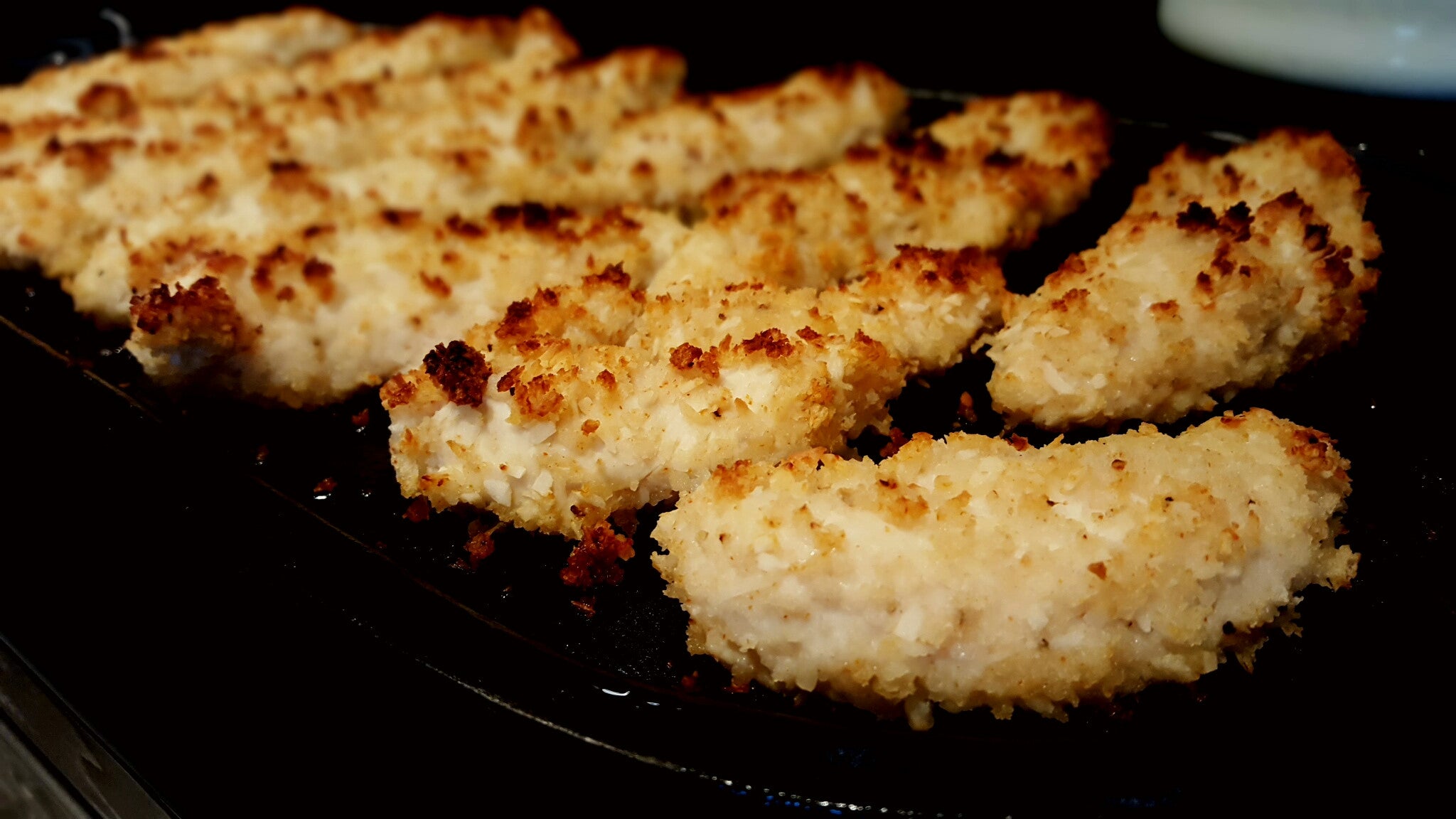 Nothing makes us more happy than NOT having to spend hours and hours preparing our meals.  This is definitely one of our "go to" recipes that we pull out more often. Let's show you why!
12 Skinless Boneless Chicken Tenderloins
1/3c. /65g. Plain Greek Yogurt
3/4c. / 55g. Panko Bread crumbs
1/4c. /20g. Coconut (unsweetened) 
Dash of Salt, Pepper & Cayenne pepper
1T. Coconut oil
First, start your oven preheating to 400 degrees.  We place our baking sheet in the oven to heat up as well.  This helps the chicken to become very crispy on the bottom.
Carefully rinse your Chicken tenderloins and pat them dry (we use paper towels) and place them in a bowl.  
Next, add the yogurt to the chicken and mix it well so all of them have an even coat of yogurt. 
Now we just sprinkle the rest of the ingredients onto the chicken and mix until all of the tenderloins have been coated. (we have used a gallon baggie instead of a bowl)
Your oven should be hot by now.  Pull out your baking sheet and add 1 T. coconut oil. Spread it around so there is a thin layer over your whole sheet. Carefully place each tenderloin ( do not overlap them ) onto your baking sheet and place back in the oven.
Bake for 25 minutes. ( Every oven is different. We don't want to dry out our chicken by baking them longer. Sometimes at the end of 25 minutes, we put Broil on High for maybe 2 minutes to crisp up the top of the chicken. Or, you can flip them over at the 12 minute mark.)
That's it! Cooking doesn't have to be complicated. We don't have time for that. What we do have time for, is to eat these delicious Baked Coconut Chicken Tenders.  
We divided this recipe into 4 servings of 3 tenders each.
Each serving contains,
Cal.            225
Fat             5g.
Carb.         8g.
Sugar        1.5g.
Protein      38g.
---
Also in Food Recipes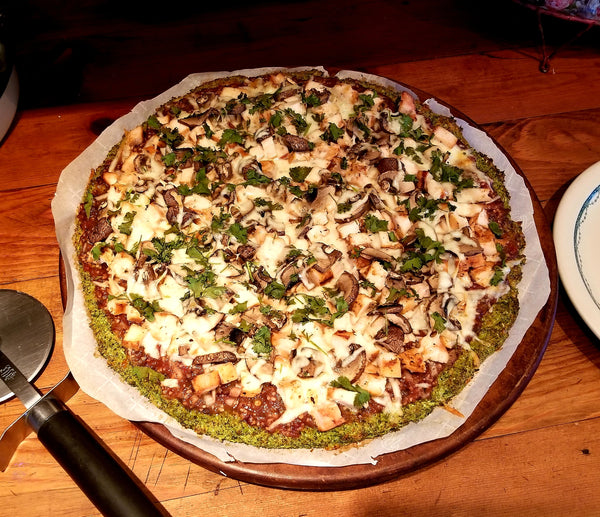 We LOVE pizza! We love it even more when we can make a healthier version. Here is a pizza crust that is not only low in Carbs, but delicious too!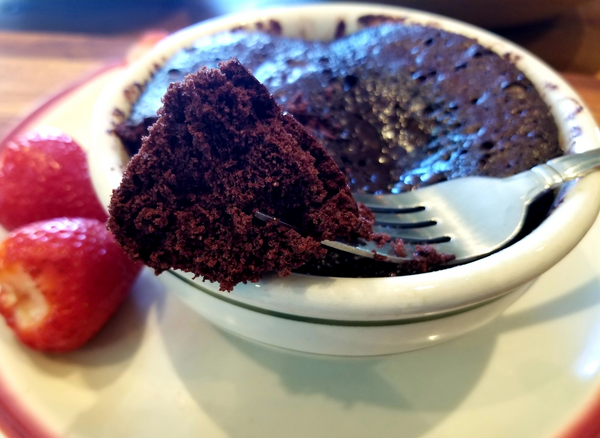 A fast, easy, high protein, chocolatey goodness kind of snack!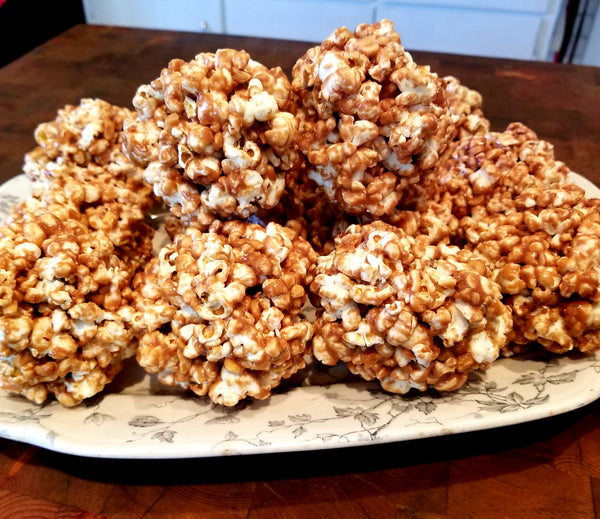 PopCorn Balls, a childhood memory brought to the present in a healthier and easier fashion.