Egg White Muffin Bites Recipe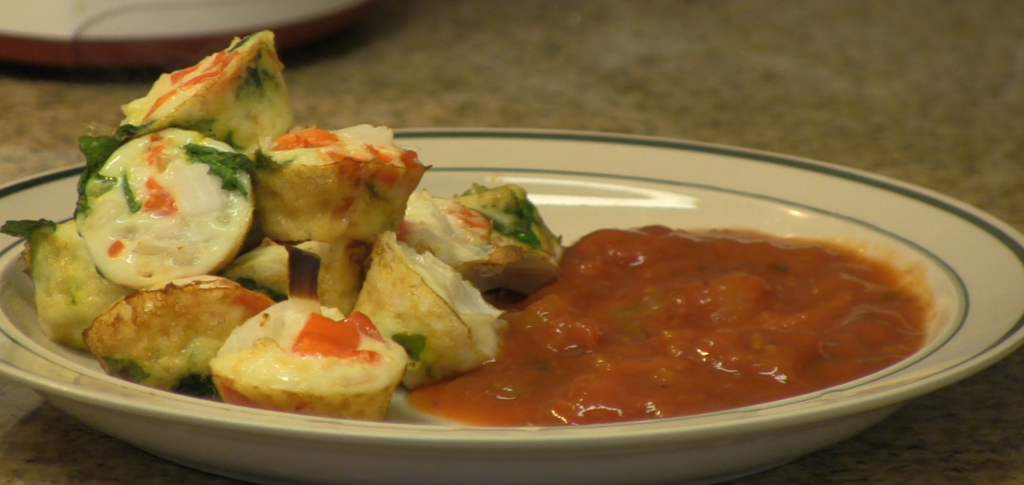 Egg White Muffin Bites Recipe
It's quick, cheap n' easy – just the way the B.U.F.F. Dudes like it. Well, for their food recipes, anyway. It's called
Egg White Muffin Bites
, and it's a simple snack you'll be whipping up in no time. Give it a shot, dudes, it'll be your new favorite go-to snack on the run!
Ingredients:
Cooking Spray (used to line Muffin Pan before inserting ingredients)
Mini Muffin Pan (we used a 12 slot pan)
1/2 Diced Pepper
1/4 Diced Onion
Handful of Spinach
1 1/4 Cup (305 grams) Egg Whites (may vary – will be used to fill in the remainder of each Muffin Pan Hole)
Optional Ingredients:
Black Pepper
1 Diced Jalapeno
Salsa (to dip the Egg White Muffin Bites into once finished cooking)
How-to Instructions:
Begin by pre-heating your oven to 350 degrees Fahrenheit. As the oven heats up, spray your Muffin Pan with cooking spray. Once this is finished, take some spinach leaves and remove the stems and rip them up into bits. Lay about two shredded leaves into each of the pan's holes (remember to leave room for the Onions, Peppers & Egg Whites) and then begin dicing up the peppers and onions. After they've been diced, put them into the Muffin Pan as well and then take your Egg Whites and begin pouring it into each hole and fill them to the top. If you'd like, you can add some diced Jalapenos or sprinkle a bit of black pepper on top at this stage.
Having finished these steps, your oven should now be good to go. Place the Muffin Pan into the oven for about 20 minutes and then take it out. Your Egg Muffins should have just a hint of light brown and when placed over a plate, you should be able to turn the pan upside down and they'll fall right out. Grab some Salsa and you're good to go.
Ready? It's
Egg White Muffin Bite
time!
Nutrition Facts
Serving Size 12 Egg Bites
Servings Per Container 1
---
Amount Per Serving
Calories 246
Calories from Fat 18
% Daily Value*
Total Carbohydrate 19g
6%
Sugars 8g
---
*Percent Daily Values are based on a 2,000 calorie diet. Your daily values may be higher or lower depending on your calorie needs.
---
Also in Food Recipes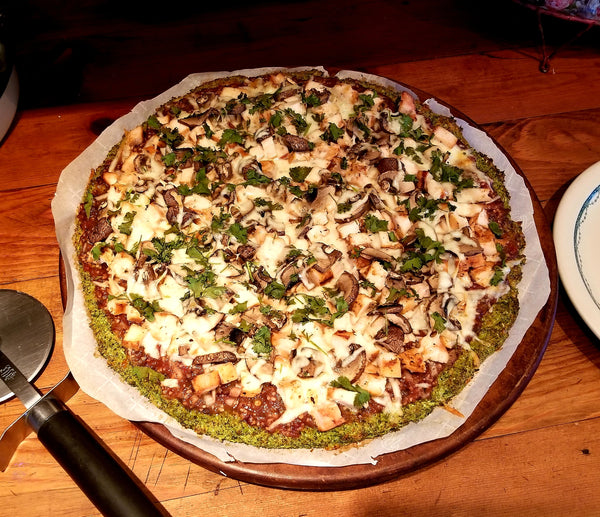 We LOVE pizza! We love it even more when we can make a healthier version. Here is a pizza crust that is not only low in Carbs, but delicious too!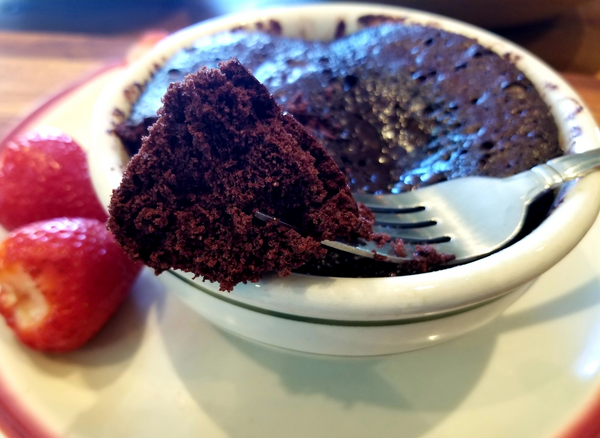 A fast, easy, high protein, chocolatey goodness kind of snack!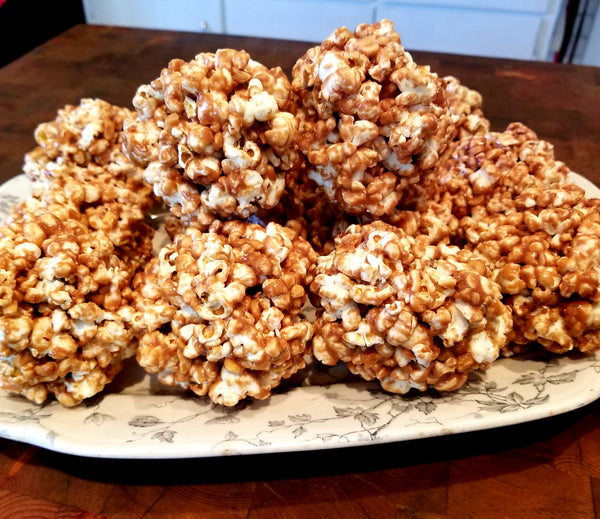 PopCorn Balls, a childhood memory brought to the present in a healthier and easier fashion.