Easy Shredded Chicken Recipe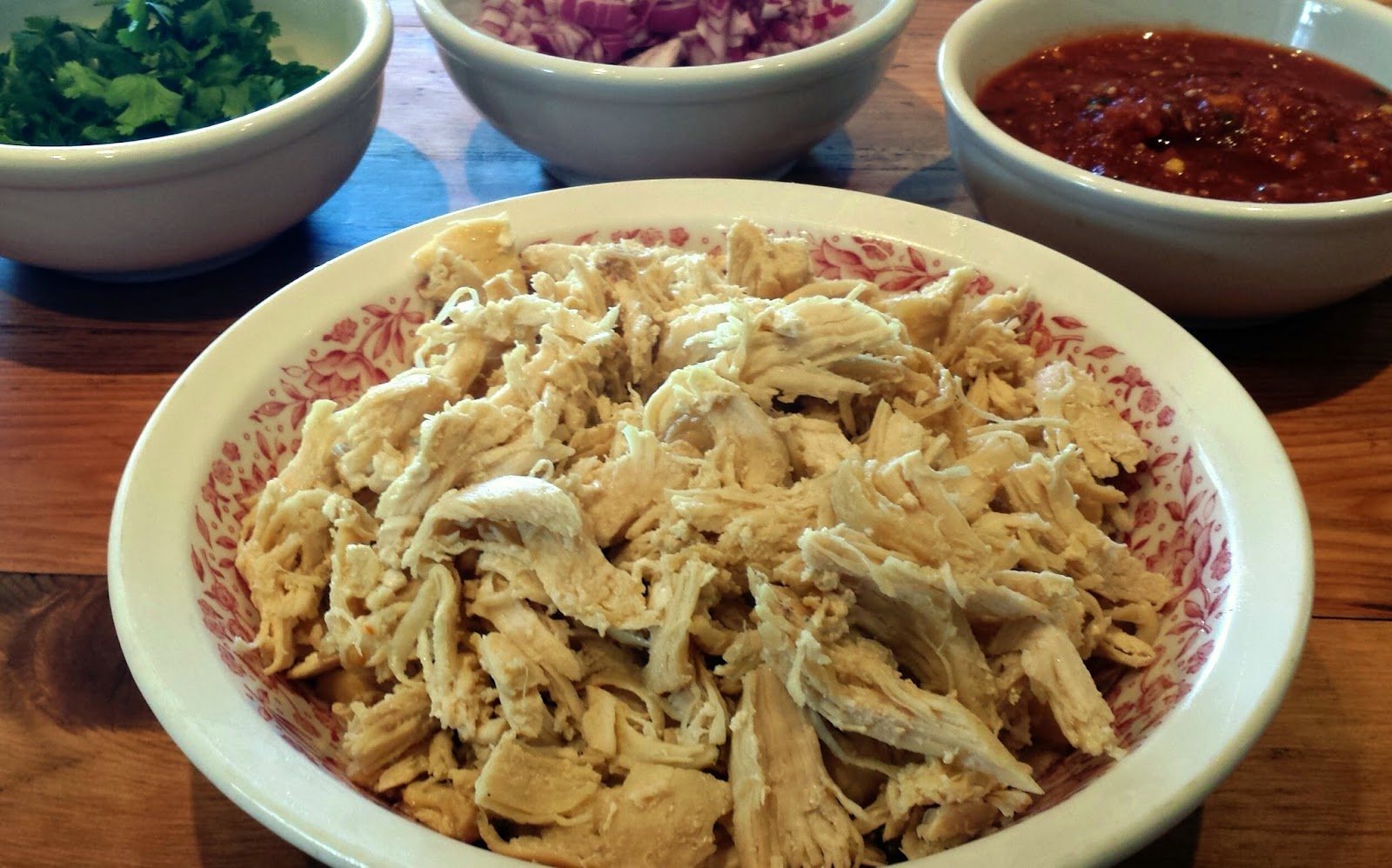 Last week we showed you how to make a low-carb taco using cauliflower for the shell and this week it's time to make the chicken which you'll put into your taco! 

Ingredients:

3 Boneless Skinless Chicken Breast
1 T. Reduced Chicken Base
Directions:
Before you turn your stove on, drizzle some oil in your pan.
Add 1/4 cup water.
CAUTION
:
do not add water to hot oil! Injuries may occur
Lay your frozen chicken breast in the pan.
Turn your stove on between
Medium
to
High
and put the lid on your pan.
When you start to hear the water bubbling (5 minutes or less) turn the heat down between
Medium
to
Low
and let cook for 10 minutes.
Lift the lid and turn each breast over.
Put the lid back on and cook 10 more minutes.
Remove the lid.  They should all be thawed and the pan half full of liquid. To help speed up the cooking time, slice each breast into several pieces.
 At this time, add your Tablespoon of Chicken Base and mix it into the liquid and all around the chicken pieces.
Place your lid back on for another 10 minutes.
Remove your lid, keep the stove on.  (
As you shred the chicken, it will continue to cook and the remaining liquid will start to evaporate
.)
 Take two forks and pull/shred each chicken piece until you have all of them shredded. 
By the time you're done, most of the liquid should be gone.
You now have a pan full of juicy shredded chicken ready to put on your tacos.
Since we have
spicy homemade salsa
and guacamole, red onions and cilantro we chose not to spice up our chicken seeing as we want to be able to enjoy all the flavors of our toppings as well.
Enjoy!
Nutritional Breakdown:
Serving size: 1/2 c. (80g)

Total amount of servings: 9
Calories:  42
 
Total Fat:  .32g

Carbs:  .66g

Sugar:  0

Protein:  8g