Healthy Mock Potato Salad Recipe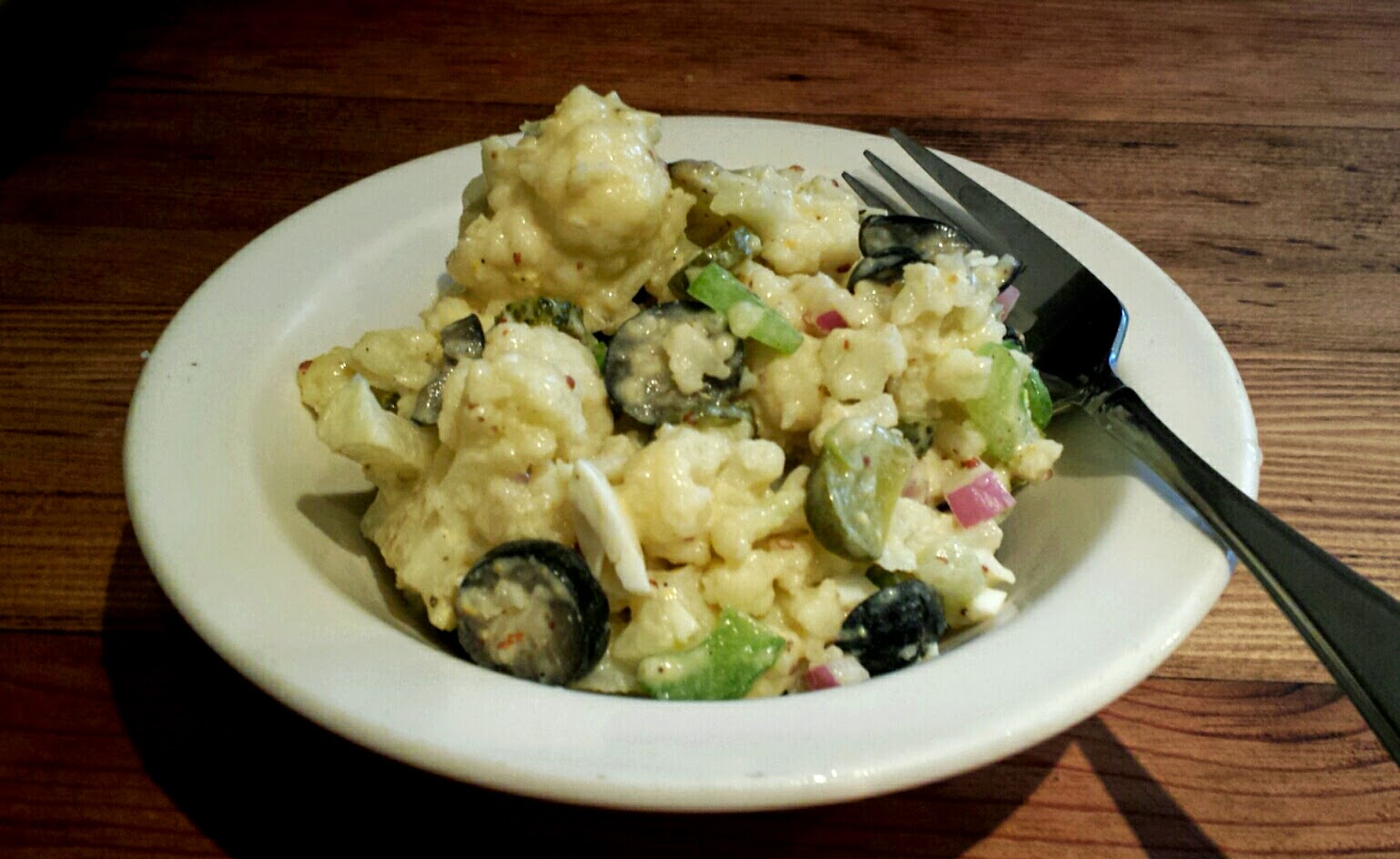 Looking for a reduced calorie alternative to your traditional Potato Salad? Well, you found it dudes! With our "mock" Potato Salad you get all the taste and deliciousness without the added heaps of calories, fat and sugar. Dig in!
1 Large Head Cauliflower (approximately 840g)

4 Boiled Eggs-chopped

1/2 c.Diced Pickles (63g) we used Garlic, Dill & Onion Petites.

3 Medium Celery Stalks (120g) diced.

1 c. Sliced Black Olives (127g)

1/2 c. Diced Red Onion

1/2 c. Fat Free Mayonnaise

2 T. Mustard (your choice)

1 T. Pickle juice or water to thin

S & P to taste
Cut up your cauliflower into bite size portions and put them in your pan. 
Add one cup of water and bring it to a boil. Turn the heat down to medium to low, put the lid on the pan and let it steam for about 15 minutes or until the cauliflower is tender. (NOT mushy) Strain and put the cauliflower into a large bowl to cool down. ( this will be the bowl everything will is added to )
While your cauliflower was cooking, you would have chopped your eggs, diced your pickles and celery.  Sliced the black olives, diced the red onions and put them all in a bowl....waiting to be added to the cooled down cauliflower. 

In a smaller bowl or measuring cup, mix your fat free mayonnaise and mustard then add salt and pepper to your taste.

Now, add all the ingredients into the large bowl and mix. 

You can add more salt and pepper if needed.

What a GREAT recipe if you're watching your calorie intake. One cup of regular potato salad is around 300 calories....this one is only 91 calories per cup.

It's delicious too. Enjoy!
This recipe makes approximately 9 one cup servings. (Depending on the size of the cauliflower head)
Cal.             91

Fat.             3g

Carb.          9g

Sugar.        4.5g

Protein.      5g
Last week's boiled eggs came in handy, right?
---
Also in Food Recipes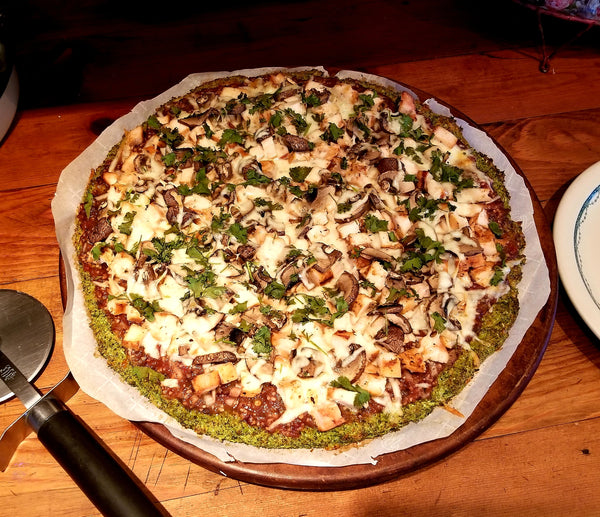 We LOVE pizza! We love it even more when we can make a healthier version. Here is a pizza crust that is not only low in Carbs, but delicious too!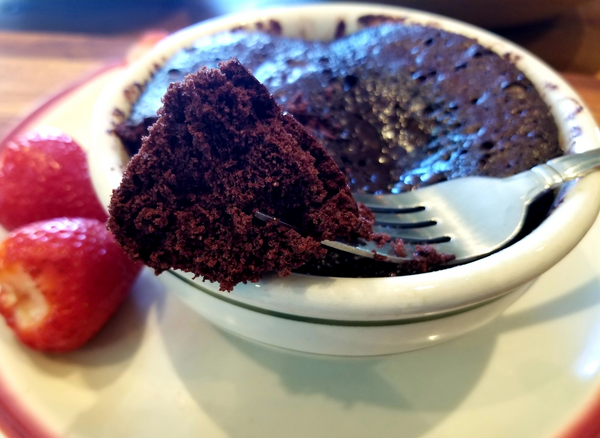 A fast, easy, high protein, chocolatey goodness kind of snack!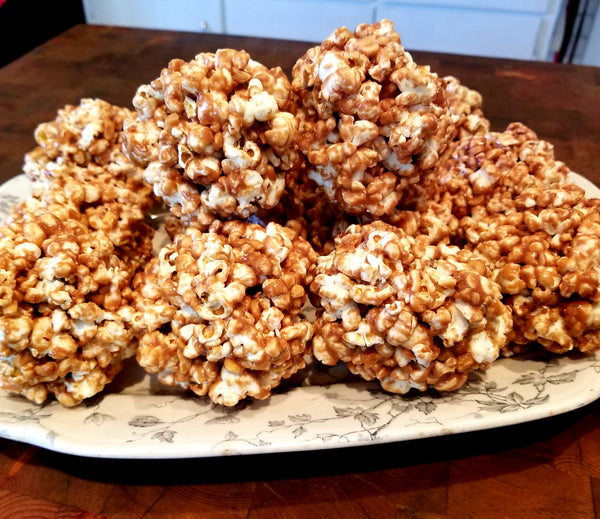 PopCorn Balls, a childhood memory brought to the present in a healthier and easier fashion.