Broccoli Stuffed Turkey Meatloaf Recipe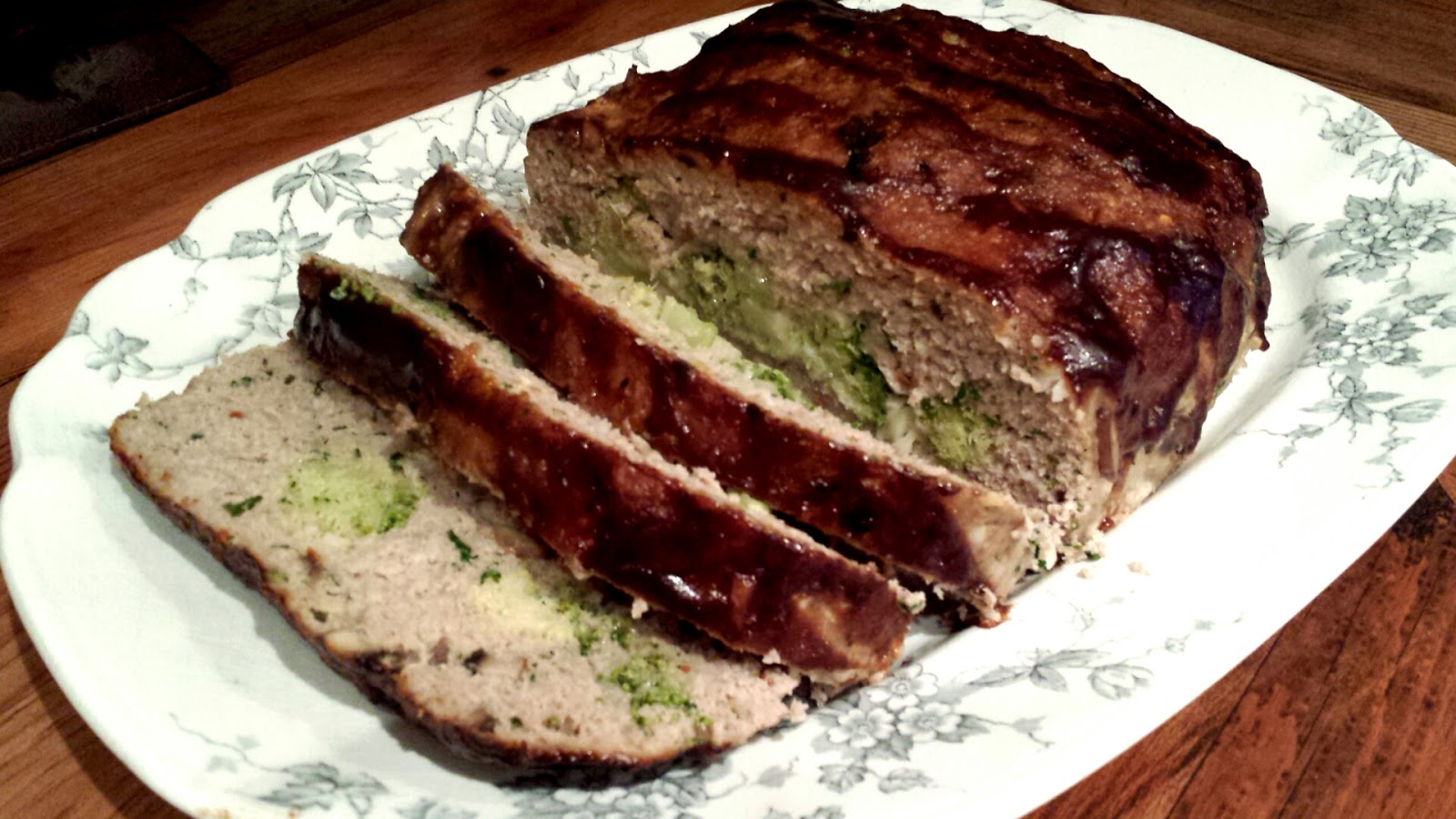 Sometimes in order to get your veggies to a Buff Dude you've gotta hide 'em in MEAT, and what better way than doing it than with our Broccoli Stuffed Turkey Meatloaf Recipe? It's a recipe so good you'll never realize half of it's green. Dig in, dudes!
3 lbs (990g) Ground Turkey

1c. (72g) Diced Mushrooms 

1/2c. (73g) Diced Onion

1/4c. (28g)  Minced Garlic

1c. (62g) Bread Crumbs

1/4c. (30g) Milk

1/2c. (20g) Chopped Parsley

1 Egg

1t. Pepper Flakes

1t. Cumin

Salt and Pepper to taste

1/2 c. Shredded Parmesan Cheese

2c. (182g) Steamed Broccoli
This recipe is a big one. You'll have a weeks worth of meals or you can devide it up and freeze some for later.  Adding Broccoli to this Turkey loaf gives you additional Calcium and Vitamins A and C.

Here we go!

First cut your Broccoli into bite size pieces and steam them for several minutes. You want it to be firm. Not mushy. It will continue to cook once its in the loaf. Then let it cool.
Sauté your onion, garlic and mushrooms. Just till the onions are translucent and the mushrooms become soft. Only a few minutes.
In a large bowl, put your breadcrumbs in it and pour the milk over them. Add the parsley,  pepper flakes, cumin, and salt and pepper. (we say to taste because not everyone likes the same amount of salt or pepper)
Mix these ingredients together then add the onions, garlic and mushrooms and continue to mix.
Now add the ground turkey and with your clean hands, gently work it all together. (did you know that if you over work your ground turkey or ground beef it actually makes it come out tough?)
Lightly spray your pan and put half the meat in. Form it into your loaf and build up the sides a little.  This will hold the cheese and broccoli.
Sprinkle half of the Parmesan Cheese,  then layer your steamed broccoli over that and sprinkle the rest of the cheese.
Bake uncovered at 350 degrees for 50 minutes.
We spread 2 T. BBQ sauce on top and put it back in for 10 more minutes.
Once it is done. Pull it out of the oven and let it "rest" for 5 to 10 minutes. This way some of those juices will absorb back into the meat. 
As we said...this is a large recipe. You may decide to cut it in half when you make it.
It yields approximately 12 servings of 4-5 oz. (170g)
Each serving contains:
Cal.          255

Fat.          12g

Carb.       43g

Sugar.     2g

Protein.   26g
---
Also in Food Recipes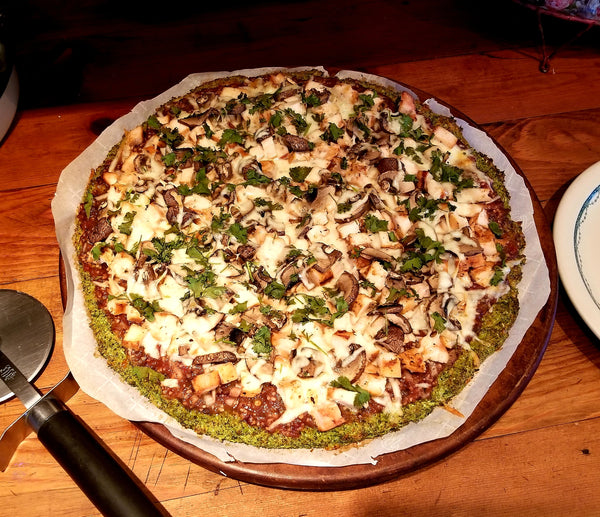 We LOVE pizza! We love it even more when we can make a healthier version. Here is a pizza crust that is not only low in Carbs, but delicious too!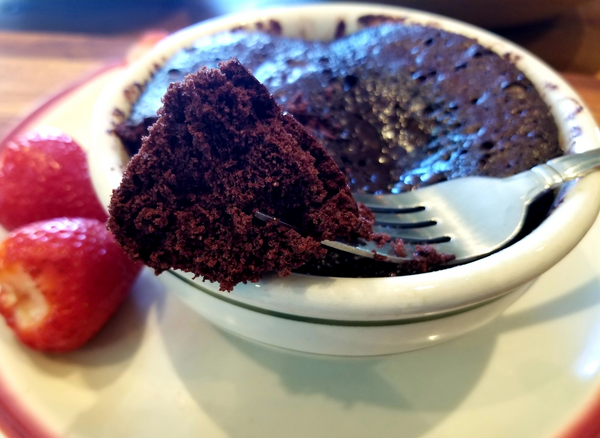 A fast, easy, high protein, chocolatey goodness kind of snack!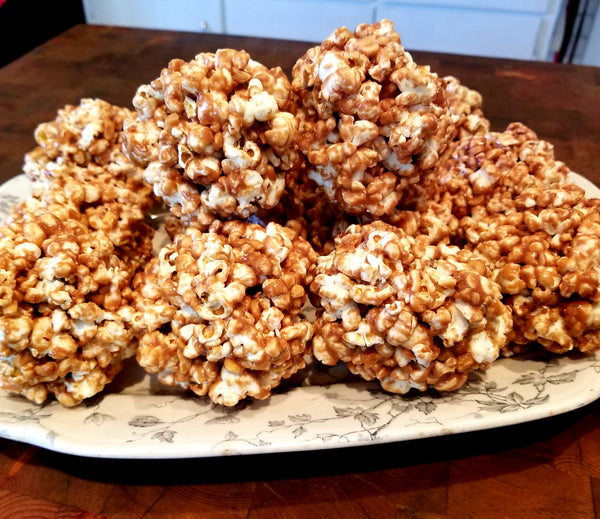 PopCorn Balls, a childhood memory brought to the present in a healthier and easier fashion.