Twice Baked Sweet Potato with Broccoli Recipe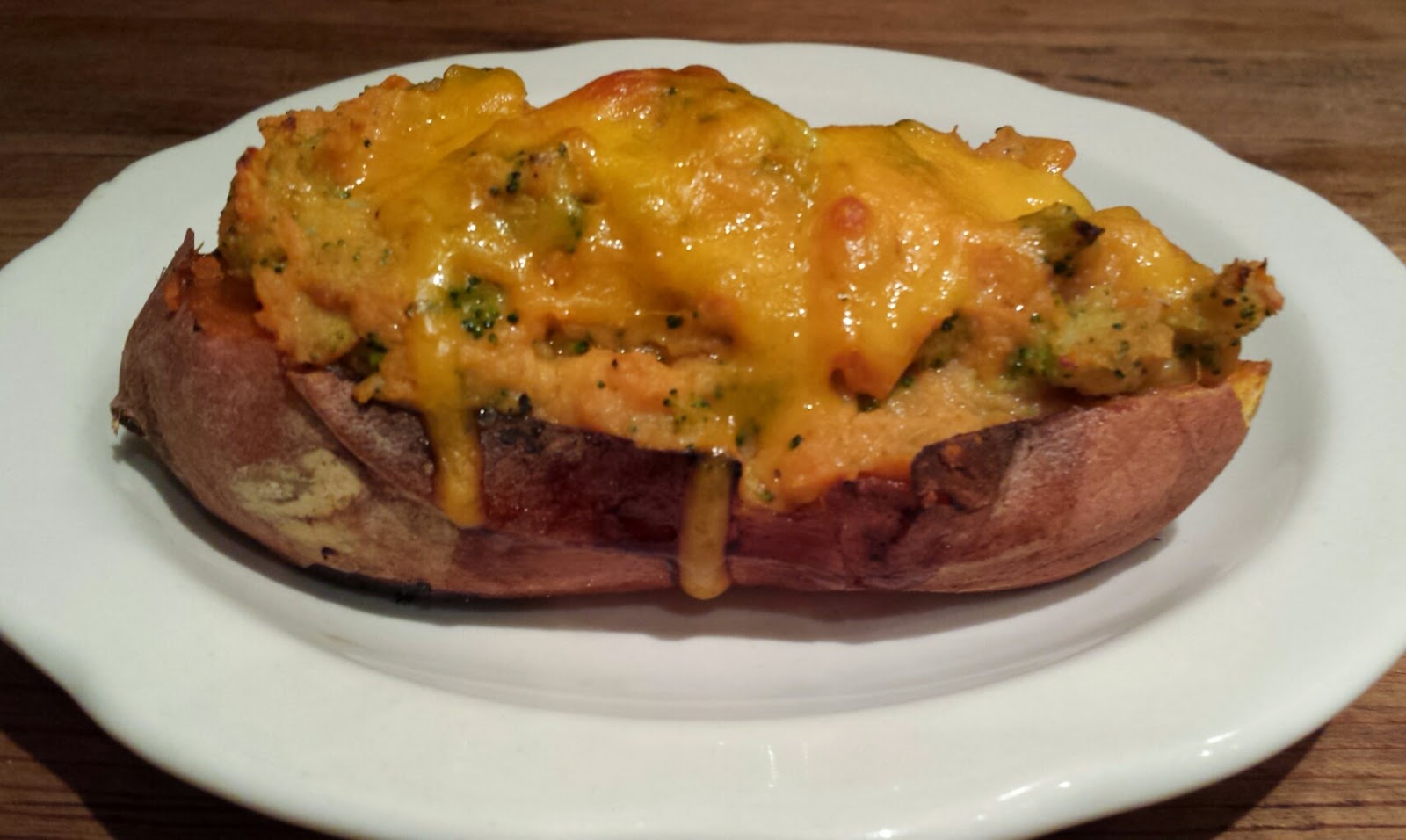 Here's another recipe you can make ahead and have in your fridge for several days, our Twice Baked Sweet Potato with Broccoli Recipe!

Pull it out, heat it up and you've got a meal PACKED with vitamins A & C. Which is essential in supporting your vision,  skin, healthy bone growth and your immune system.
Even better....it tastes GREAT! Let's get started!
2 Sweet Potatoes ( try to find similar sizes and plump )

3c. / 216g Chopped Broccoli (steamed )

1/4c. /62g Fat Free Greek Yogurt

1 T. Butter

1T. Granulated Garlic

S & P to taste
Preheat your oven tp 400 degrees.

Wash your Sweet Potatoes and let dry. 

Chop your Broccoli and prepare to steam.

Bake your Sweet Potatoes for one hour. Meanwhile, steam your Broccoli until just tender. Remove from heat, drain and let cool.

When your potatoes are done, let them cool down for 15 minutes or more. 
Sweet Potatoes are very soft. You'll need to handle them carefully.

Once they've cooled, slowly slice them in half length wise. You may decide to let them cool a little longer after you cut them since you'll need to handle them.
No one wants to get burned!

Now start scooping out the center of the potatoes.  Leave a layer all around since the skin is thin and delicate. 

In the bowl with the Sweet Potato add your Yogurt,  Butter, Garlic and S & P.
Mix this up until smooth.

Now fold in your steamed Broccoli.

Spoon this mixture back into your Sweet Potato skins. You'll have plenty so stack it high.

Sprinkle the top with the Cheddar Cheese if you choose.

Bake at 400 degrees for 15 to 20 minutes. 

It's creamy, garlicky,  sweet and delicious! 

Enjoy!
This recipe makes 4 servings
One Serving without Cheese  contains,
Cal.         104

Fat.         2.75g

Carb.      16.75g

Sugar.    3.25g

Protein.  4g
One serving with  Cheese contains,
Cal.         180

Fat.         5.75g

Carb.      17.75g

Sugar.    3.25g

Protein.  14g
---
Also in Food Recipes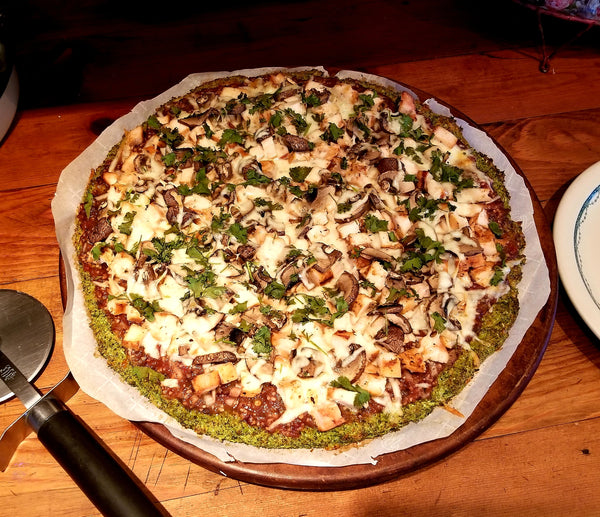 We LOVE pizza! We love it even more when we can make a healthier version. Here is a pizza crust that is not only low in Carbs, but delicious too!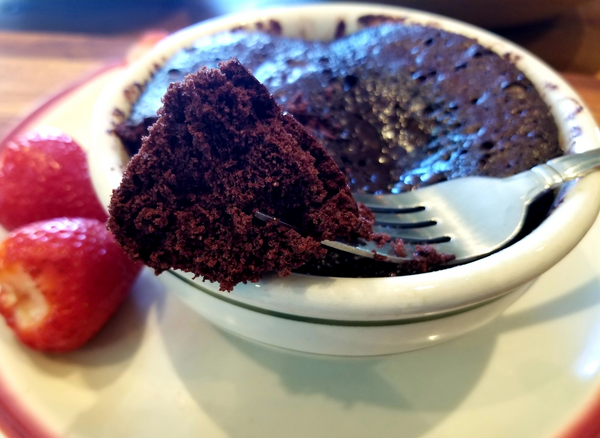 A fast, easy, high protein, chocolatey goodness kind of snack!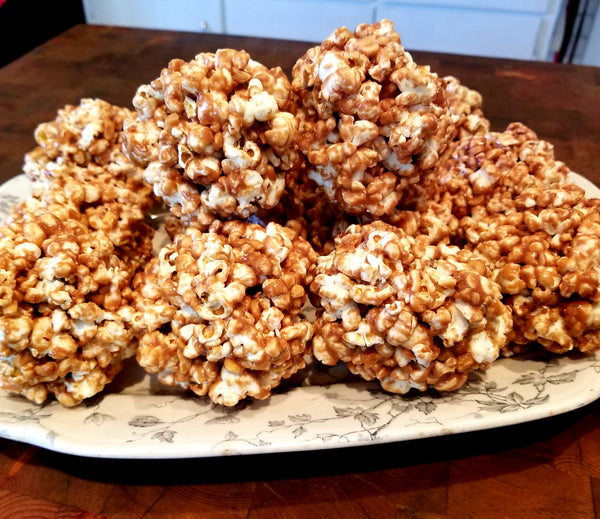 PopCorn Balls, a childhood memory brought to the present in a healthier and easier fashion.