Pumpkin Protein Cheesecake Recipe
Looking for a delicious holiday snack dudes n' grrrls? Well, you've found one! Our Pumpkin Protein Cheesecake Recipe is finished and ready to be made by you! What are we waiting for? Let's get to it!
1c./112g Walnuts

1/2c./90g Dates

1/3c./39g Pecans
1 1/2c./379g  Pumpkin Puree

1 1/2c. /369g Low Fat Cottage Cheese

1/2c. /121g  0% Fat Greek Yogurt

4 eggs

1/4c. /58g Melted Butter

1/4 c. /36g Sugar

1/4c. /7g Stevia

1 Scoop Vanilla Protein Powder

1/2 t. Pumpkin Pie Spice

1/2 t. Cinnamon
First, preheat your oven to 325.
In your Food Processor, put your three crust ingredients and blend until it's incorporated together and crumbly.
Spray your Spring Form pan (a cake pan will work) with some non stick spray. (we used Coconut)
Now firmly and evenly press your crust onto the bottom of your pan.
Bake this at 325 degrees for 5 minutes.
While your crust is baking, rince out your Processor then add ALL your filling ingredients and blend until you get a smooth consistency.  (you may need to stop and scrap the sides a few times.)
Take your pan out of the oven after the 5 minutes but leave your oven at 325.
Pour your filling into your pan and spread it out evenly.
Bake this for 30 to 35 minutes. Until the sides start to separate from the pan and the middle is set.
Take a knife and insert it into the center, if it comes out clean it's done.
Let it completely cool on your counter then put it into your Refrigerator for several hours to set.
Cut into slices and prepare for a delightful and delicious treat!
This Cheesecake recipe is Rich and Creamy and serves up to 16 servings of 2.45 oz /69g each.
Cal.          163

Fat.          18g

Carbs.     7.8g

Sugar.     5g

Protein.   8g
Compared to Commercially made
Cal.          257

Fat.          19g

Carbs.     20g

Protein.   4g
Compared to a Boxed Mix
Cal           271

Fat.          13g

Carbs.     35g

Protein.   5g
---
Also in Food Recipes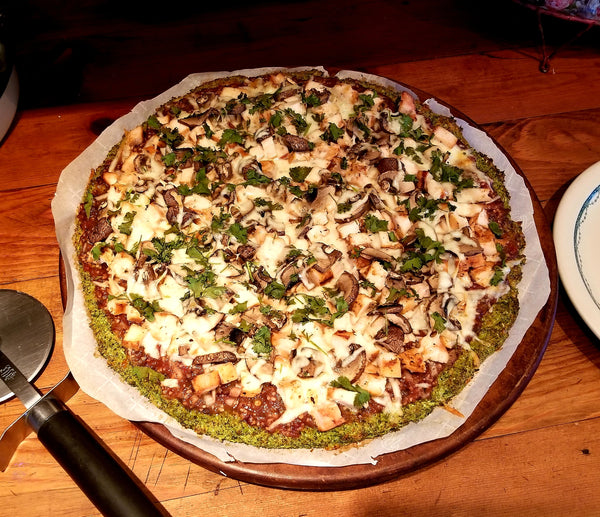 We LOVE pizza! We love it even more when we can make a healthier version. Here is a pizza crust that is not only low in Carbs, but delicious too!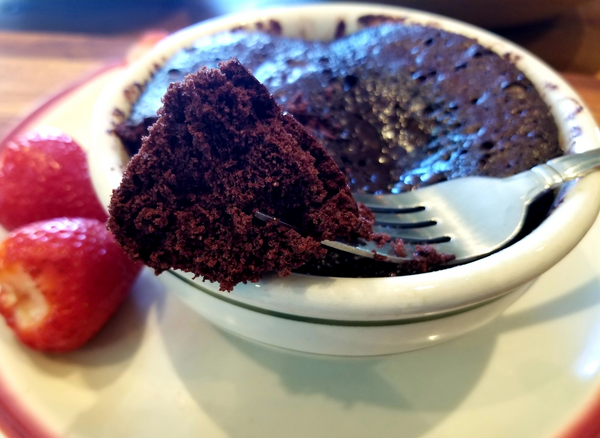 A fast, easy, high protein, chocolatey goodness kind of snack!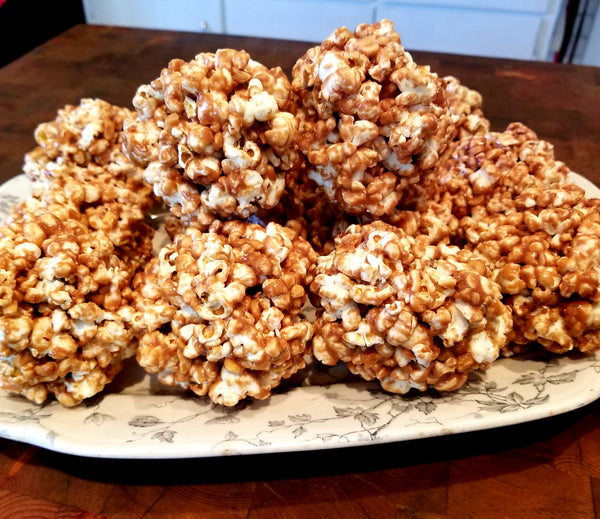 PopCorn Balls, a childhood memory brought to the present in a healthier and easier fashion.