Easy Homemade Chicken Noodle Soup Recipe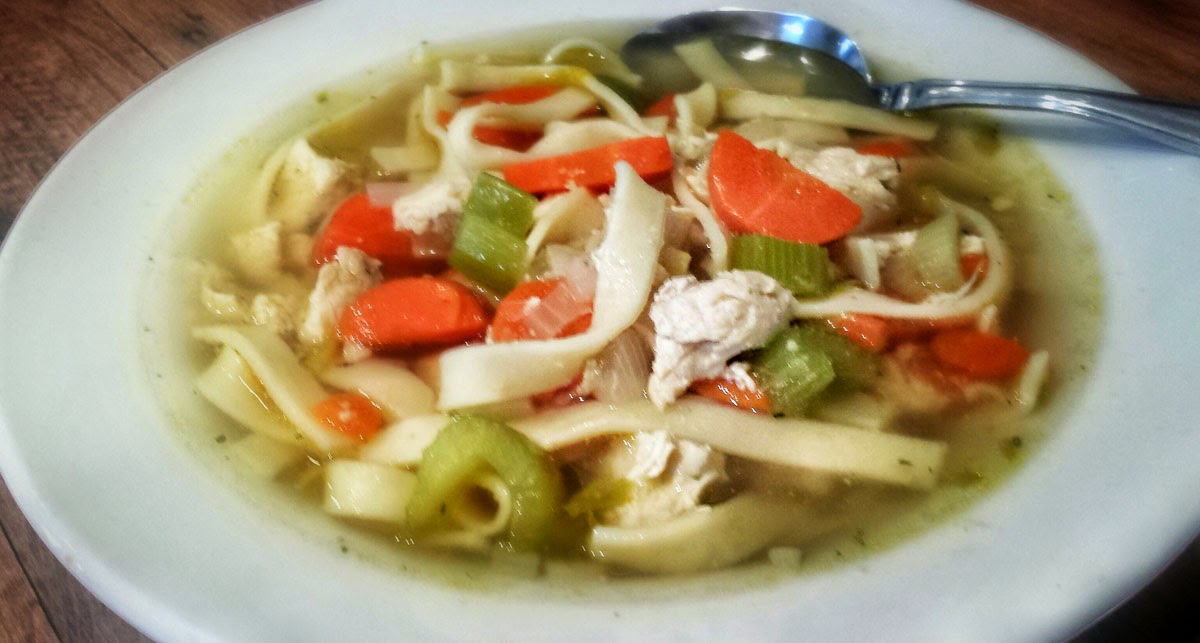 What better way to beat those winter blues than with this classic soup recipe, dudes n' girls? Not only is it commonly prescribed to help fight off colds, it was famously used to defeat Mr. Freeze in the Batman The Animated Series episode "Heart of Ice" which we watched religiously as kids. If Chicken Noodle Soup was good enough for Batman, it was good enough for us! Let's get to what we'll need in order to whip up this recipe.
3 Frozen Chicken Breasts (approximately 838g)

2 Cups Dried Noodles (117g)

3 Lg. Carrots ( 382g) sliced

Several Celery Stalks (211g) sliced

Half an Onion (141g) diced

3-4 Cloves of Garlic (12g) diced

3 T. Low Sodium Chicken Broth Paste

1 T. Mrs. Dash ( any No Salt Seasoning )

8 c. Warm Water

Salt & Pepper to taste.
Place your frozen Chicken in a pan with 1T. Olive Oil.

Turn your heat on medium.

Cover and let cook.

After it cooks for 5 to 6 minutes turn the breasts over. After another 5 to 6 minutes slice each breast into several pieces to help completely thaw and cook through.

Meanwhile,  dice your Onion and Garlic. Slice your Carrots and Celery.

By now your Chicken is no longer pink. Place the Chicken pieces onto a cutting board or plate to dice it up into bite size pieces. 

Pour your Onion and Garlic into the pot with the juice from your Chicken and simmer it until it's translucent.

Add your Chicken Broth and stir it until it's all disolved.

Add your Seasoning. Stir

Add your warm Water. Stir.

Dice up your Chicken, add that and your Noodles to the pot. Stir.

It's done when the Noodles are tender.
A Hearty and Protein Packed, cold weather, delicious meal!
Enjoy!!
This recipe makes approximately 6 Servings.
Each Serving Size is 2 c. (512g) and contains,
Cal.                    265.5

Fat.                    4.3g

Carb.                 24g

Sugar.               3g

Protein.             32g
---
Also in Food Recipes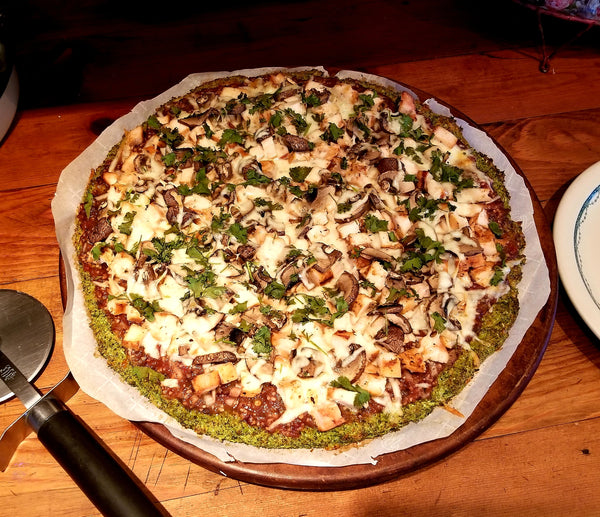 We LOVE pizza! We love it even more when we can make a healthier version. Here is a pizza crust that is not only low in Carbs, but delicious too!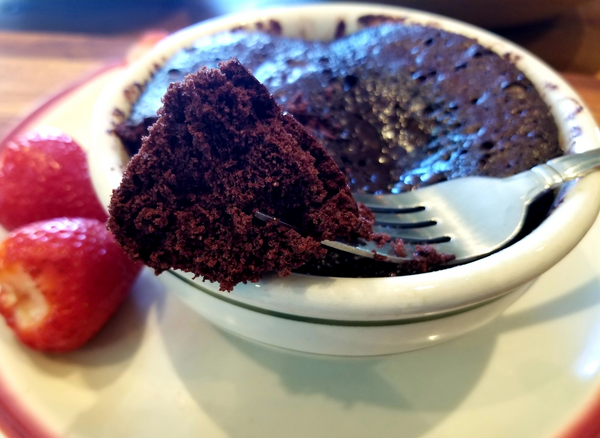 A fast, easy, high protein, chocolatey goodness kind of snack!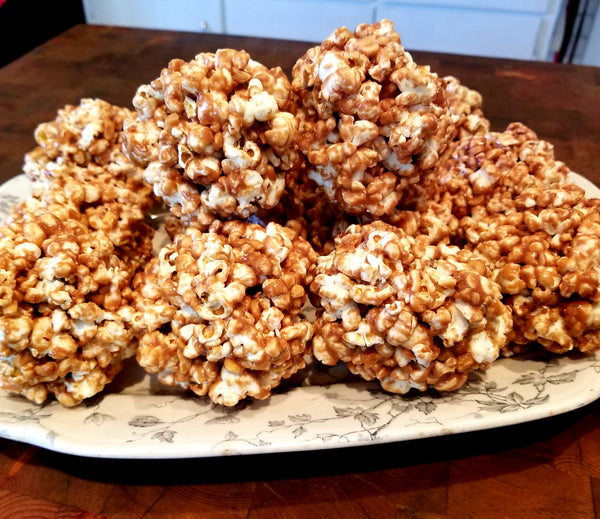 PopCorn Balls, a childhood memory brought to the present in a healthier and easier fashion.