Healthy Cauliflower Buffalo Wings Recipe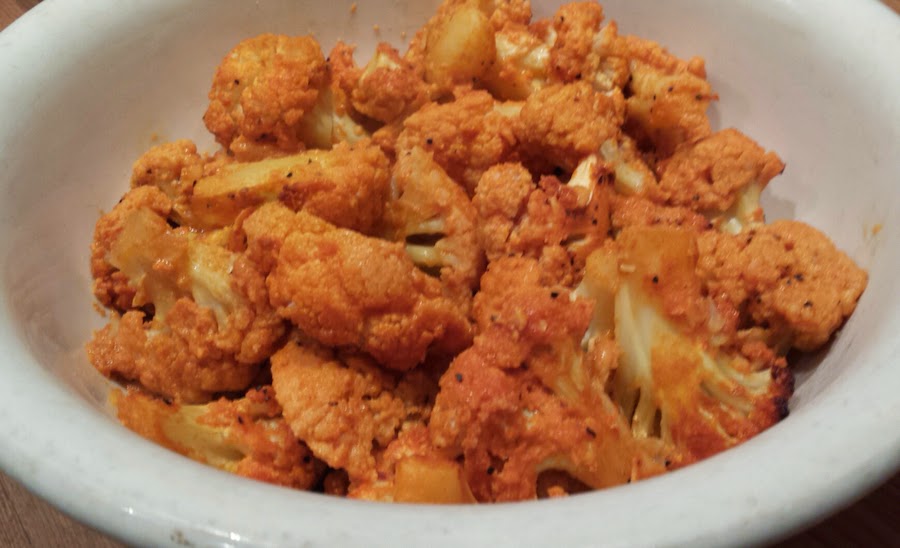 Did you get a chance to check out the last blog post which featured our Greek Yogurt Veggie Dip Recipe? We hope so! And if you enjoyed that, you'll love this new recipe which is a perfect complement. It's Buffalo Wings with a cauliflower twist! 
Not only is this recipe absolutely delicious, it's super simple to make and only requires a few ingredients. Chances are, you've got them in your kitchen already!
Alright, enough talking. It's time to whip this recipe up and start eating!
1 Large (6-7 inch Diameter) Cauliflower
3/4 Cup (240grams) Buffalo Sauce 
1/4 Cup (57grams) Fat Free Plain Greek Yogurt
1 Tablespoon Garlic Powder
Salt & Pepper to taste
Preheat your oven to 450.

Wash and cut up your Cauliflower into bite size pieces and put them into a large mixing bowl.

In a small bowl combine your Buffalo Sauce, Yogurt and Garlic and whip it up until it's well blended.

Slowly pour a third over your Cauliflower.  Mix it up, pour another third, mix and pour the last. You'll want to do this because there's lots of crevices in the Cauliflower and you want the sauce to cover and coat as much as you can.

We lined our baking sheet with foil. (This is mostly for an easy clean up afterwards) Spread out the Cauliflower and try to NOT overlap the pieces. 

Sprinkle Salt and Pepper if you like.

Bake for 20 minutes.

Stir and turn the peices over and bake an additional 10 minutes.
Just to let you know, they don't become crunchy. They are roasted on the outside and still soft on the inside. A little different than your usual Chicken Buffalo Wings but they still taste delicious!
This recipe yields approximately 4 servings of 1 Cup (124g) each
Cal.            67
Fat.            0g
Carb.         13.5g
Sugar.       5.5g
Protein.     6g
---
Also in Food Recipes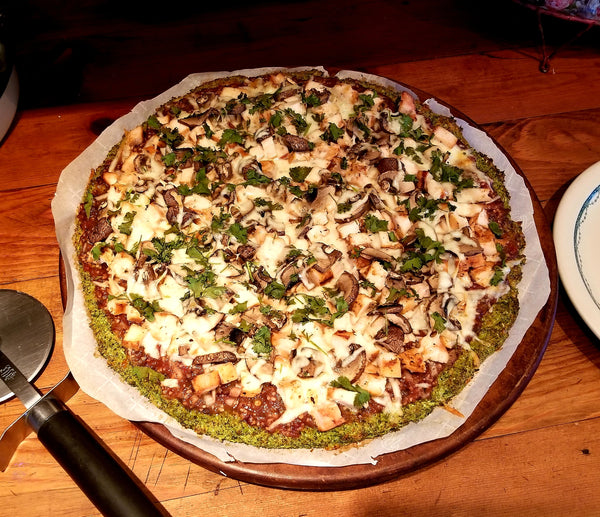 We LOVE pizza! We love it even more when we can make a healthier version. Here is a pizza crust that is not only low in Carbs, but delicious too!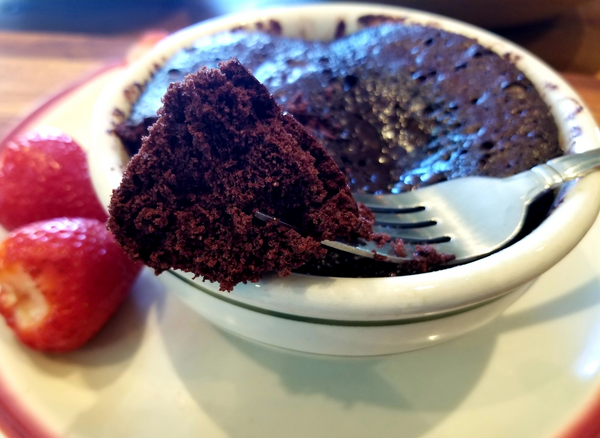 A fast, easy, high protein, chocolatey goodness kind of snack!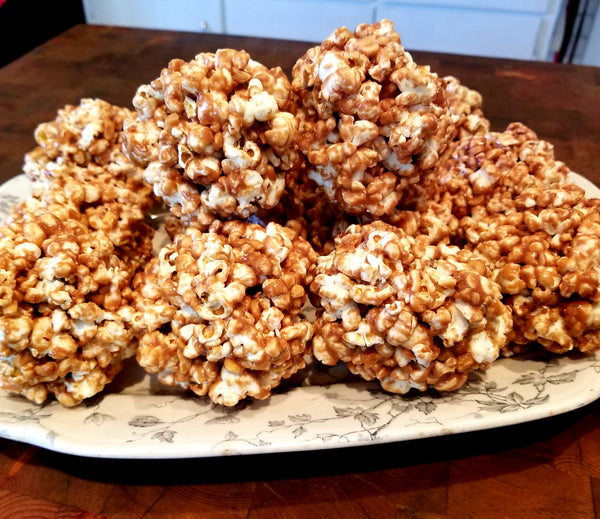 PopCorn Balls, a childhood memory brought to the present in a healthier and easier fashion.