Chicken and Black Bean Quesadilla Recipe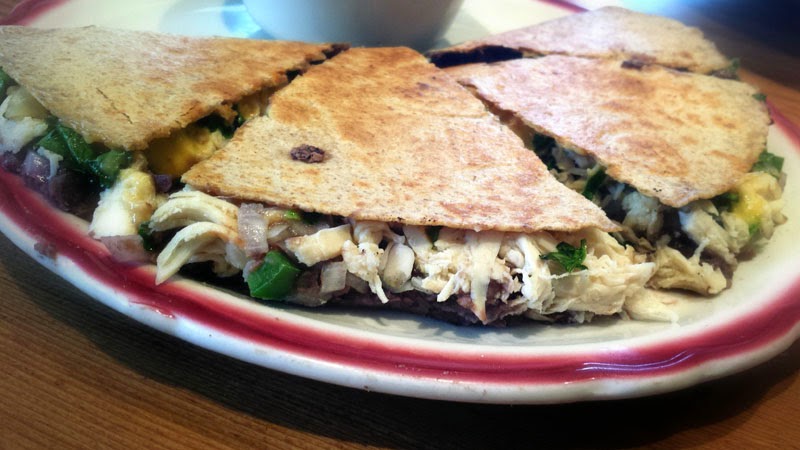 Sometimes you've gotta switch things up to keep life interesting. As easy as using our slow cooker salsa recipe is, doing it over and over day in and day out can get kind of boring. So why not try something new? Well, that's exactly what we did and in the process we cooked up our brand new Chicken and Black Bean Quesadilla Recipe! It's packed with everything you need to keep that body BUFF and it's got the delicious flavor to go right along with it. So what are you waiting for? Let's get to it!
1c/166g - Cooked & Shredded Chicken (click here for our recipe)

2 Whole Wheat Tortillas (low carb/high fiber)

1c/131g - Black Beans- drained & rinsed

1/4 c/24g - Onion - finely diced.

1/4c/5g - Cilantro - chopped

1 fresh - Jalapeño - de-seeded & finely diced

1/2c/39g - Low Fat Cheddar Cheese - shredded. 

 
First, cook up your chicken. You can fellow along using our shredded chicken recipe here.
(We like to cook up a big batch so we have some in the fridge ready to pull out and heat up for quick recipes like this one.)

Next, take your drained and rinsed black beans, put them in a bowl and mash them up with a fork. You should add a couple of teaspoons of water to make them spreadable. (Thicker then refried beans)

Shred your cheese.

Dice up your onion, cilantro and jalapeños.

Heat up your chicken (if you just pulled it out of the fridge)

Everything is ready!

Heat your pan to medium heat.

Place your first tortilla in your pan.

On one half of your tortilla,  spread half of the black beans, then layer half of the onions, cilantro, chicken and top with half of the cheese.

Now fold your tortilla in half.

Place a heavy pan or water filled teapot onto your Quesadilla to press it down.
(Don't press to hard, you'll squeeze everything out!)

When it's golden brown, very carefully flip it over and press it to cook a few more minutes. 

Slip this puppy onto your plate.

Wait just a few minutes to cool down before slicing it into wedges.
This recipe makes TWO servings.

Each serving contains:
Cal.          382

Fat.          7g

Carb.       30g

Sugar.     .5g

Protein.   41g
---
Also in Food Recipes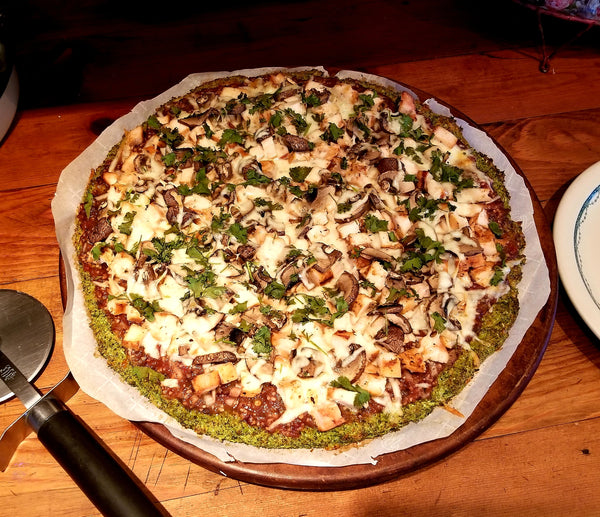 We LOVE pizza! We love it even more when we can make a healthier version. Here is a pizza crust that is not only low in Carbs, but delicious too!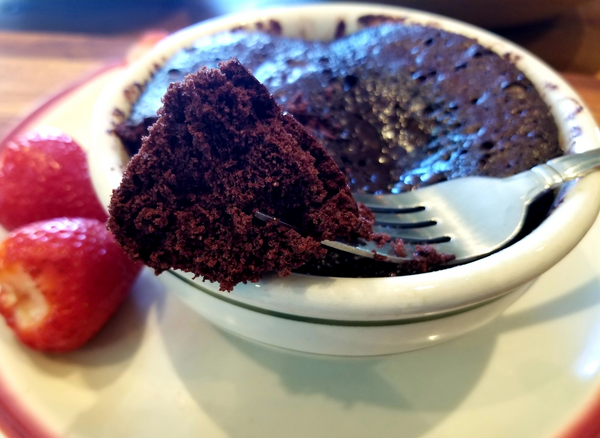 A fast, easy, high protein, chocolatey goodness kind of snack!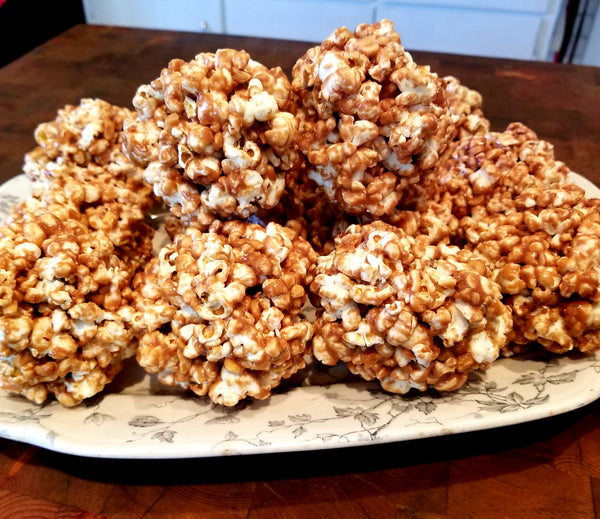 PopCorn Balls, a childhood memory brought to the present in a healthier and easier fashion.