Homemade Roasted Garlic Hummus Recipe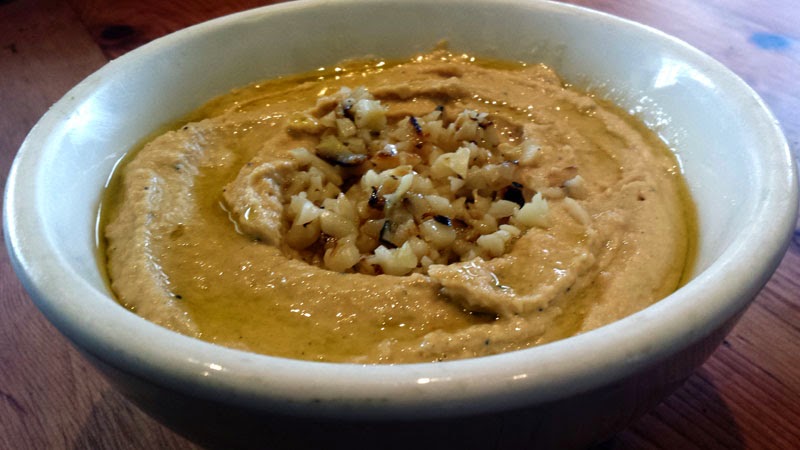 Hummus is one of our favorite snacks around Buff Dude HQ (and our headquarters are pretty much anywhere we can eat some grub!) and thankfully there's lots of places nowadays where you can find prepackaged Hummus ready to devour. 
But!
What if you wanted the option of making it yourself? I mean, sometimes the best way is just to do it yourself and that definitely applies with our Homemade Roasted Garlic Hummus Recipe! All it takes are some very common household ingredients and you'll have yourself some fresh homemade Hummus in no time. And you'll have the satisfaction of having done it yourself.
So what are you waiting for? Let's do this!
One 15.5 oz/ 439g can Garbanzo Beans (Chicken Peas)

One whole head (bulb) Fresh Garlic

1 Tablespoon Tahini ( Sesame seed butter....or you can use creamy peanut or almond butter. We have and like the taste as well)

1 teaspoon Cumin

1 teaspoon Lemon juice

1/4 teaspoon Salt

1/4 teaspoon Pepper

1 Tablespoon Olive oil
First you'll want to peel the outer layers of skin off your garlic head and break each clove apart. Keep the skin on the individual cloves.

Now on medium to low heat, put up to 1 teaspoon of Olive oil and your cloves into the pan. Put your cover on. Every couple minutes lift the lid and stir the cloves around. You want all sides to cook. 
This takes about 10 minutes.
Meanwhile, open your can of beans and drain the liquid into a container. (you'll be using some of this)
Optional: you can peel each individual bean if you want a slightly smoother consistency.  We have tried it with and without. There's not a huge difference. So it's up to you.
When your garlic is soft and golden (there may be darker sides if heat was to high) remove from pan and let cool.
Place your drained beans, Tahini,  Cumin, Lemon juice, Olive Oil, Salt and Pepper into your food processor. Add about half of your reserved liquid from the beans.
By now your garlic should be cool enough to handle. Peel each clove. Take half of your garlic and put it into your processor with the other ingredients. 
(The other half you'll chop it up into tiny pieces to garnish your hummus.)
Now blend it up until smooth. You will want to stop it a few times to scrape the sides. You also might add more liquid if you think it's to thick.
Spoon it into a bowl and form a little reservoir in the center. Place your minced up roasted garlic in that reservoir and drizzle a little olive oil over the top.
That's it! Easy right?
You could easily double this recipe and it will keep in the fridge for days. It goes well with cut up veggies. It went perfect with our Tuna Patties today.
Hope you enjoy this as much as we do! 
This recipe yields approximately
4 single servings of 1/2c....86g each.
Cal.              167

Fat.              7.5g

Carb.           22g

Sugar.         1g

Protein.       8g
---
Also in Food Recipes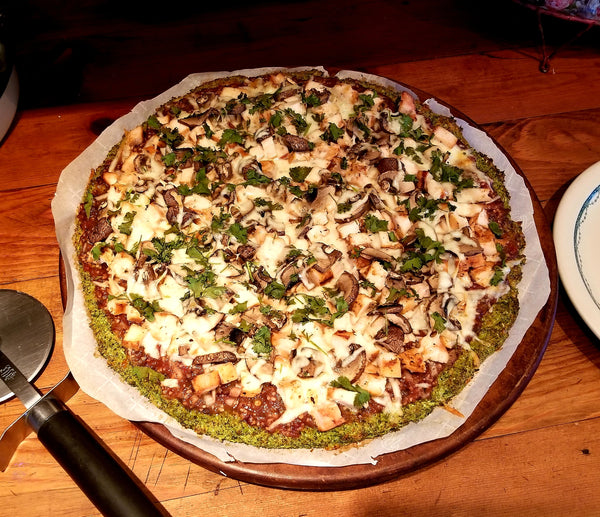 We LOVE pizza! We love it even more when we can make a healthier version. Here is a pizza crust that is not only low in Carbs, but delicious too!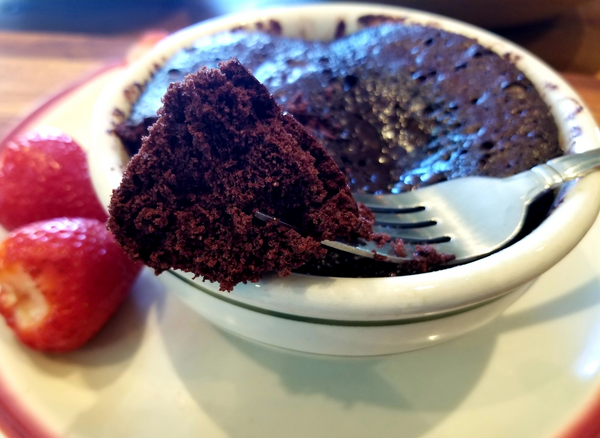 A fast, easy, high protein, chocolatey goodness kind of snack!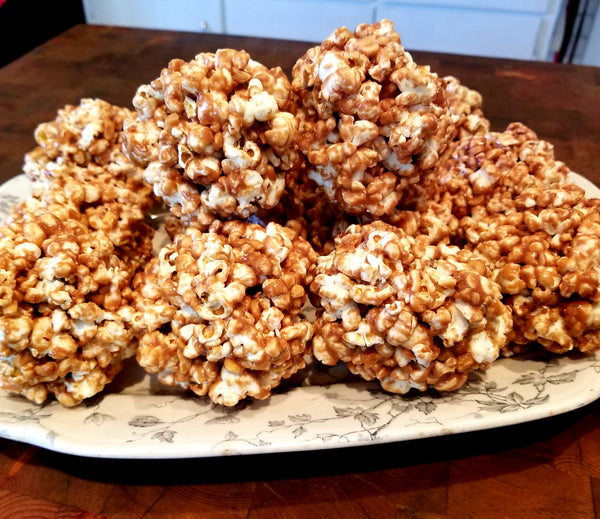 PopCorn Balls, a childhood memory brought to the present in a healthier and easier fashion.