Lemon Butter Chicken Cutlets Recipe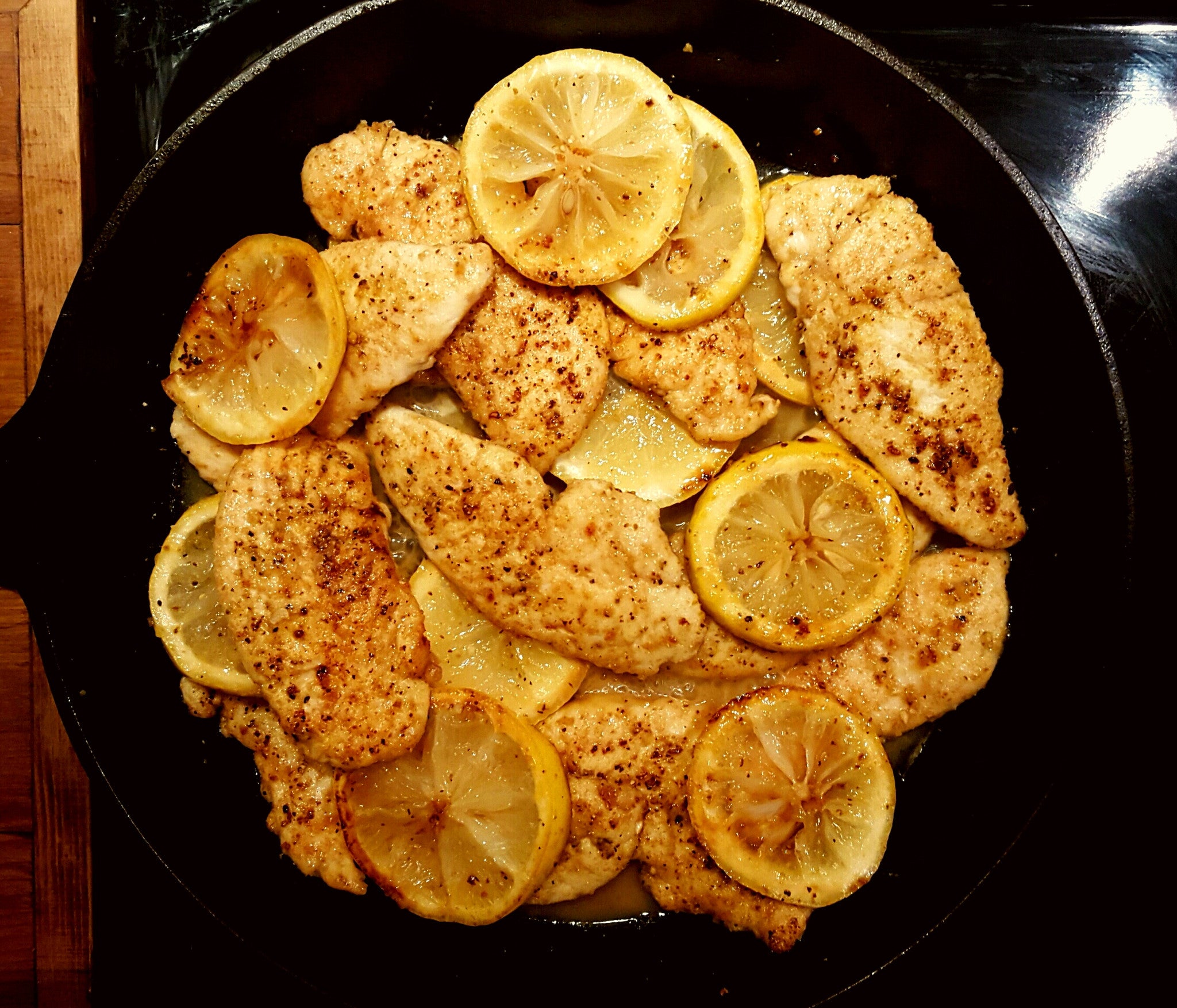 Looking for a new way to enjoy dinner or just a way to spice up your chicken? Well, we're here to help! Light in Calories, low in fat plus high in Protein! You can be enjoying a tangy, zesty 
Lemon Butter Chicken Cutlets Recipe in under 30 minutes.

Let's get started!
12 Boneless/Skinless Chicken Tenderloins




1/4c. (32.4g) Whole Wheat flour




1/2t. Salt




2t. Lemon Pepper seasoning




2T. Butter




2 Lemons (sliced)




2 T. Lemon juice
(Sorry I forgot to show the Butter in this picture!)
First, lay a strip of plastic wrap down on your counter. Place the tenderloins and cover with another strip of plastic
Gently pound them into cutlets (approximately 1/4 inch)
On one plate, add your salt to the flour and mix well. Now dredge your cutlets so they are evenly ciated. (Shake off any extra)
Once all done (you'll have leftover flour you can discard) After washing your hands, sprinkle 1t. Lemon Pepper over the cutlets.
Melt 1T. Butter over medium heat and place half your cutlets, Lemon Pepper side down. Sprinkle a bit over the top. Cook for 3-4 minutes (good clue is the edges will start to turn white) flip and cook additional 3-4 minutes.
Place those on a clean plate and repeat that process with the rest of your chicken.
Once the second half of your chicken is done, place those with the other chicken.
Lay your sliced Lemon in a single layer in your pan. Keep your heat at medium to low. Cook around 2 minutes on each side.
Now place your chicken back in the pan, overlapping with the lemon slices.
Drizzle the lemon juice over it all and simmer a few minutes until it thickens a bit.
That's it! Time to serve it up.
Enjoy!
Four servings of three Chicken Cutlets.
Each serving contains:
Cal.          155




Fat.          6g




Carb.        5g




Sugar.       0




Protein.   17.5g