Baked Chicken Breast in Tomatoes Recipe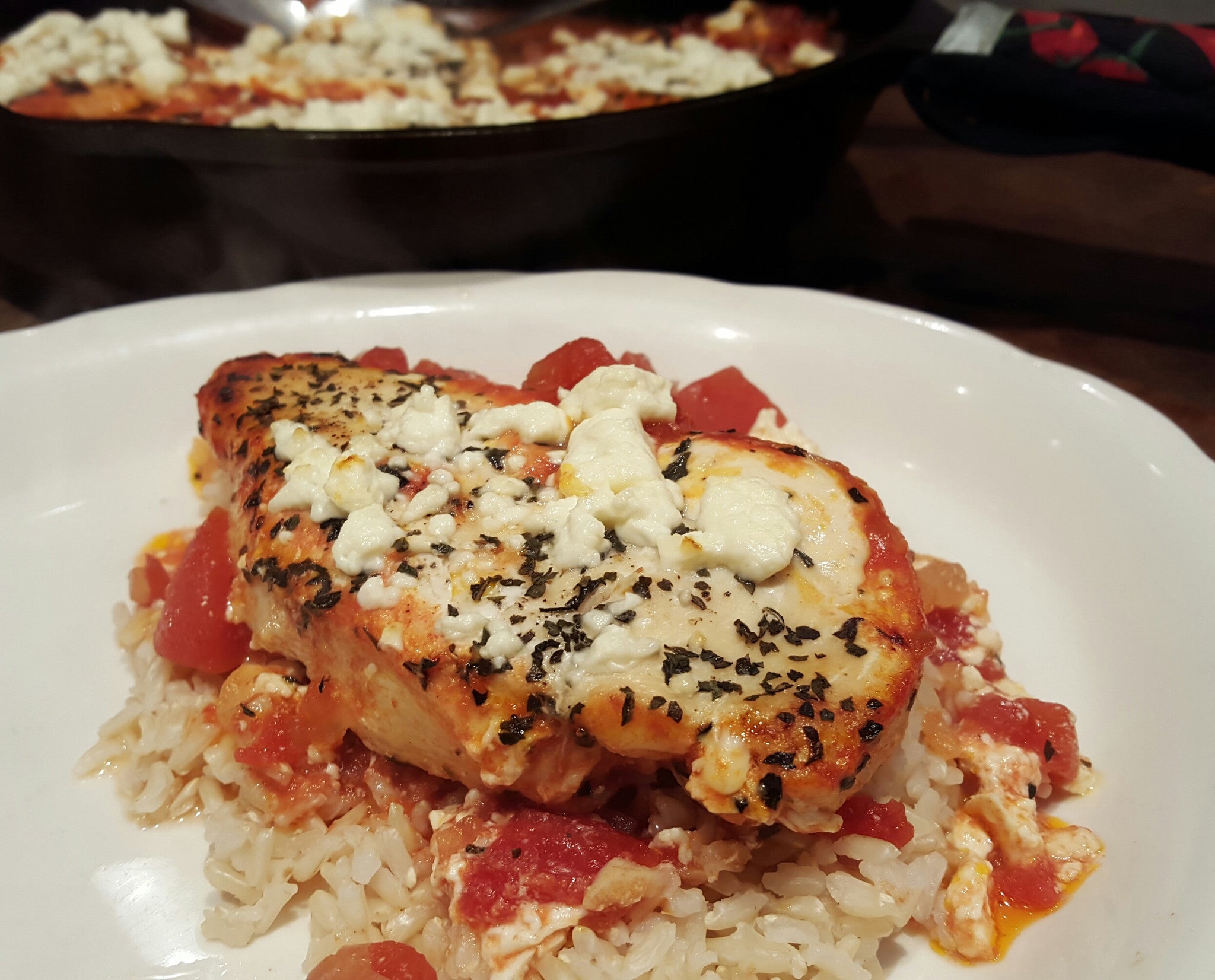 Here at B.U.F.F. Dudes H.Q. we're all about quick & easy. That's why we love meal prep! (Quick plug for our Meal Prep Sunday video) 
Although we're big fans of the slow cooker we also like to switch it up from time to time as well so today we'll be cooking our Baked Chicken Breast in Tomatoes Recipe in the oven. As they say, variety is the spice of life!
Having said that, let's get to it! It's gonna be finished and good to put in our bellies before we know it.
Preheat your oven to 450.
Chop your onions and garlic.
Drizzle about 1 T. Olive oil and sauté the onions and garlic on medium low until translucent.

Add your tomatoes, turn up your heat to medium high.
Stir and let simmer for 5-10 minutes until some of the juice disolves.
Season one side of the chicken with S&P and Basil.
Now nestle your chicken into the tomatoes, seasoned side down.
Sprinkle the top of chicken with a bit more S&P and Basil.
Bake for 18-20 minutes.

Remove from oven, turn it off and put the Broiler on High.
Sprinkle your Feta Cheese over everything.
Broil up to 5 minutes. (Watch it carefully. You want the cheese to cook and melt, not burn.)

That's it!
We're having ours over Brown rice with a side salad tonight.
It would go with anything, pasta, potatoes, zoodles etc.

Enjoy!
We baked 5 Chicken breasts, so this is 5 servings.
Each serving contains:
Cal.         194
Fat.         5g
Carb.       6.5g
Sugar.     2.5g
Protein.  27.5g
A GREAT Sunday weekly Food Prep.
Divide into your weekly days with different veggies to switch it up