Spicy Pumpkin Hummus Recipe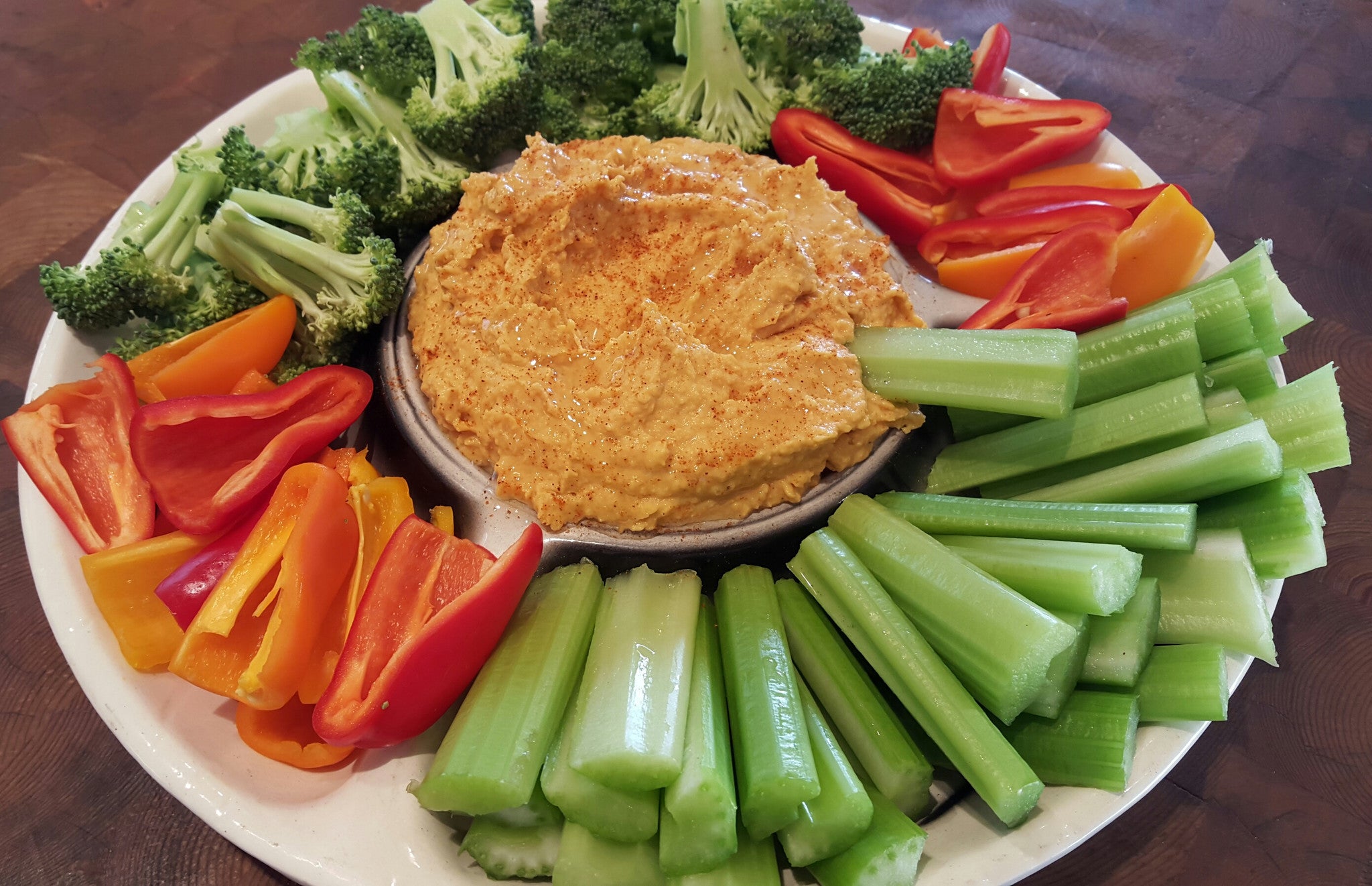 It's still Pumpkin Season as well as parties with food, food and more food!
Having said that, we wanted to share some healthy alternatives where you don't feel too left out.
Pumpkin Spice Hummus: It looks good, it tastes good and just as important, it's ridiculously quick and easy to make.

Let's get it done!
Put your ingredients into your food processor in the order given above.
That's it! Just whip it up!
You may need to stop and scrape it a couple times. You also might want to double the recipe and keep it in an airtight container for your weekly food prep.
Now go show off to your family and friends by bringing this festive and healthy snack to your next party.
Enjoy!
This makes approximately 10 servings of 3T. each.
Each serving contains:
Cal.           65
Fat.           3g
Carb.         8g
Sugar.       2g
Protein.    2.5g

Oh....we drizzled just a tiny bit of Olive oil and a light dusting of Cayenne Pepper on top as a garnish.

---
Also in Food Recipes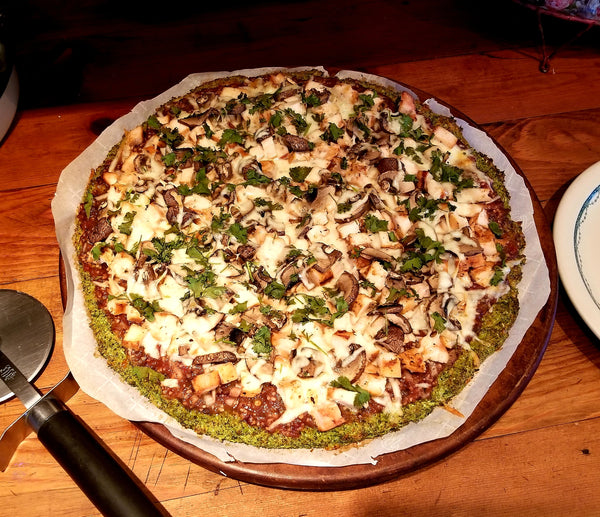 We LOVE pizza! We love it even more when we can make a healthier version. Here is a pizza crust that is not only low in Carbs, but delicious too!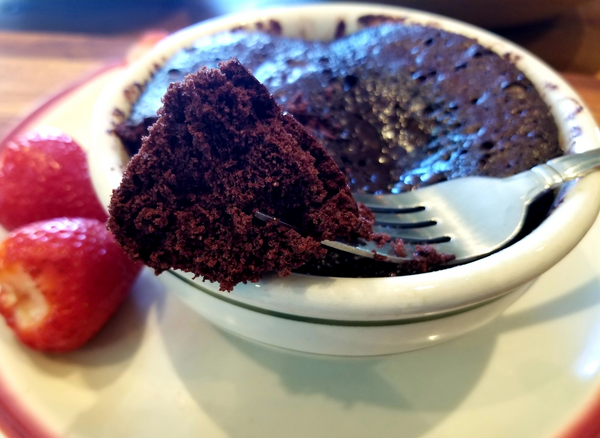 A fast, easy, high protein, chocolatey goodness kind of snack!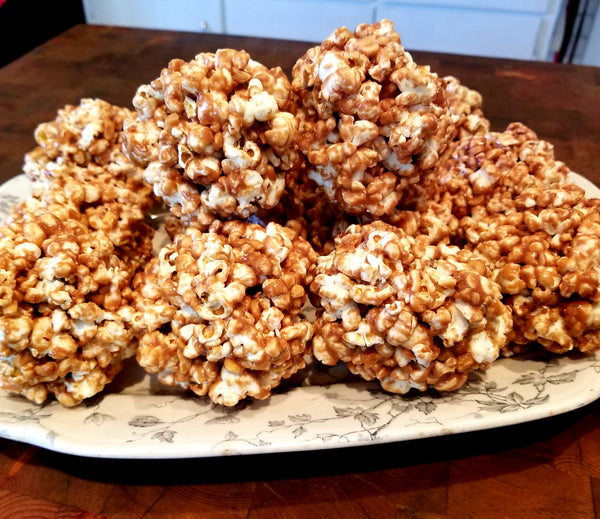 PopCorn Balls, a childhood memory brought to the present in a healthier and easier fashion.