No Bake Chocolate Protein Cookies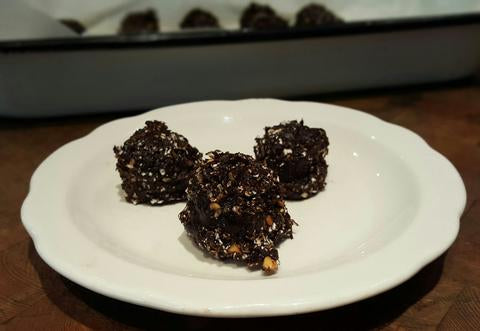 Recipes don't come much simpler than our No Bake Chocolate Protein Cookies. It's the perfect snack for those on the go who don't have much time to cook something elaborate up. Ok, let's not make this intro longer than it takes to make the cookies themselves. Are you ready? Let's get to this!
1c. Oats
3 Scoops Chocolate Whey Protein
2 T. Coconut (shredded)
2T. Baking Cocoa Powder
1/4 c. Peanut Butter (we like super chunk)
1/2 c. Chocolate Almond Milk
First add all your dry ingredients together and mix well.

Then, melt your peanut butter for approximately 30 seconds in your microwave. (Careful not to burn it)

Add the Almond milk to the melted peanut butter and whisk till blended.
Pour this over your dry ingredients and stir until well combined.

Scoop and drop small cookies onto your Wax Paper lined cookie sheet.

Refrigerate for at least 30 minutes.
Keep these in the refrigerator (for as long as they last).
This recipe makes approximately 15 to 18 cookies.
Ranging from 75-85oz / 22-24g each
Each cookies contains:
Calories.             59
Fat.                     3g
Carbs.                 4.5g
Sugar.                 1g
Protein.              4.5g
Enjoy!
---
Also in Food Recipes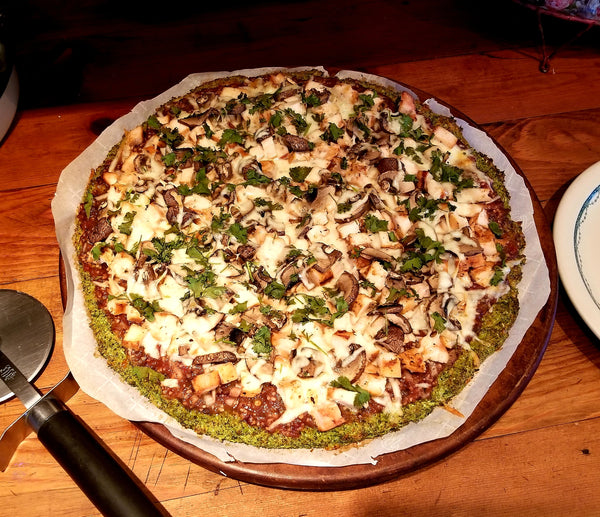 We LOVE pizza! We love it even more when we can make a healthier version. Here is a pizza crust that is not only low in Carbs, but delicious too!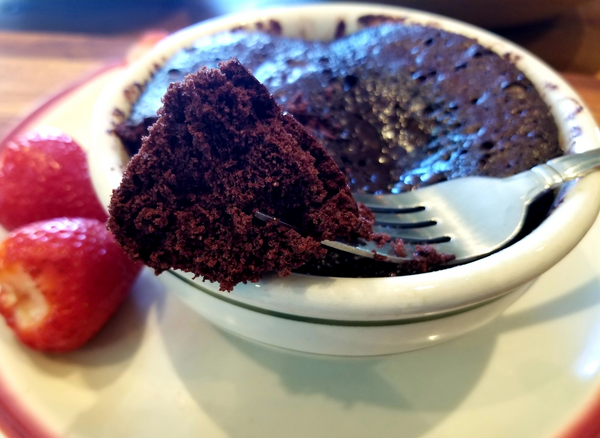 A fast, easy, high protein, chocolatey goodness kind of snack!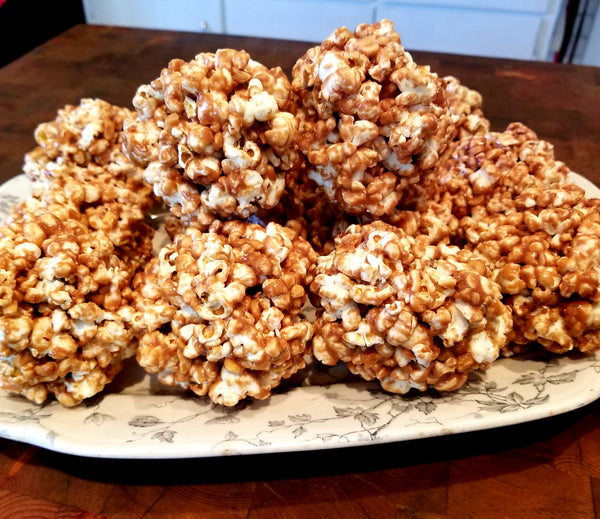 PopCorn Balls, a childhood memory brought to the present in a healthier and easier fashion.