BBQ Pulled Pork & Dr. Pepper Slow Cooker Recipe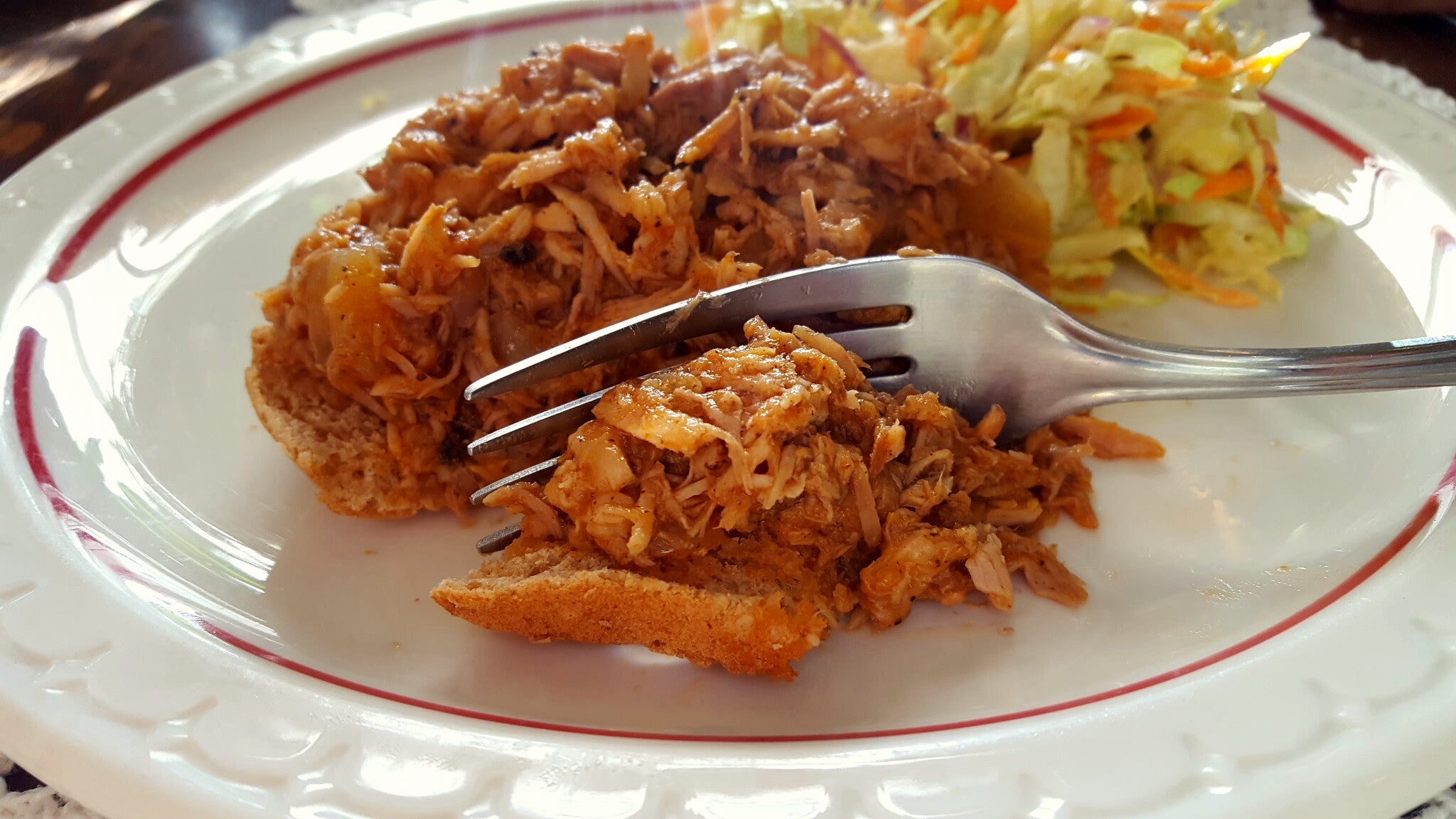 Mouth watering, melts in your mouth, deliciousness. That's how we would describe this recipe.  You can eat it on a toasted bun, on a tostada, in a whole wheat or lettuce wrap even with crackers. Breakfast, lunch, dinner or for a snack. That's how versatile this recipe is. Are you ready? Let's do this!
3 lb / 1,362g Pork Roast 
12oz can Dr. Pepper
1 Medium Onion (chopped)
4-6 Cloves Garlic (minced)
1 1/2 teaspoons Dry Ground Mustard
1/2 teaspoon Cayenne Pepper
Dash of S&P
1/4 cup Apple Cider Vinegar
3 Tablespoons Worcestershire Sauce
1 cup BBQ Sauce of your choice
First, you will place your chopped onions and minced garlic into your Slow Cooker. Then place your Pork roast on top.  Sprinkle your seasonings over the roast along with the Apple Cider vinegar and Worcestershire Sauce. 
Last, you will pour the Dr. Pepper around the roast. Cover and let it cook on High for 4 hours ( or Low for 8 )
After that time is done, carefully pull the Pork apart with two forks. (we do this in the Slow Cooker to save on clean up).
Once you have it all pulled apart we continue to cook on High uncovered (we do put a screen over it to keep anything from getting into it) so the juices will start to evaporate. For another hour or more.
Last, you add your BBQ sauce and mix it all together. 
Time to serve it up! 
This recipe makes approximately 8 servings of 1 cup/271g.  Each serving contains,
Cal          332
Fat          9g.
Carb        23g
Sugar      21g
Protein    34.5g
Super easy, super delicious Protein Packed Slow Cooker recipe.  Enjoy!